We are your one stop shop for all of your transportation needs. Our party buses are perfect for birthdays, proms, weddings, sporting events and any other type of celebration you can think of. We have the most modern vehicles in the industry that will allow you to get from here to there in comfort and style!
Bachelorette Party Buses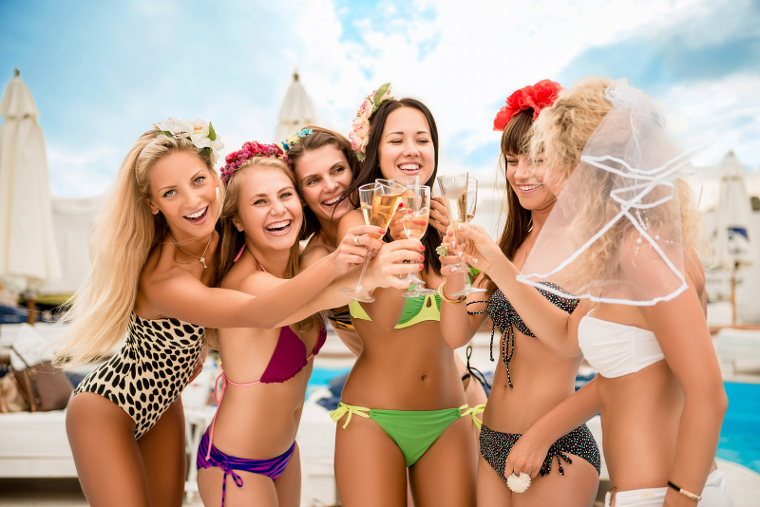 Make Rental Reservation | Check PricingLimos, Party Buses, Shuttles
How about hiring one of our bachelorette party bus models when in Cleveland? If you are getting married and are planning a bachelorette, let us offer you premier rentals for parties. We offer limo coaches that have party amenities fitted in them. Guests can experience a state of the art entertainment and refreshment facilities aboard our bachelorette party buses. We have other kinds of coaches for standard hire as well. You could book a ride about town on a charter or shuttle bus from our agency. The bachelorette parties on board our coaches are great alternatives to booking a nightclub outing with friends. We also offer premier limos for hire.
Bus Charters For Your Group

View Party Buses NowParty Buses & Limos
Avail of our bachelorette party bus rental Cleveland packages when you are in town. There are different limo coaches and party buses for hire. You can find our agency contact details in the regional directories and listings. If you are confused as to what to choose, you can give us a call to make a quick booking.
We offer different party buses as small party bus rentals. There are other models like motor coaches, shuttle buses, charter buses and others. You can choose a coach as per the seating capacity required. We offer our passengers comfort and convenience in very coach. Our bachelorette party buses come with different party amenities. The coaches usually vary in seating capacity from 14 to 50.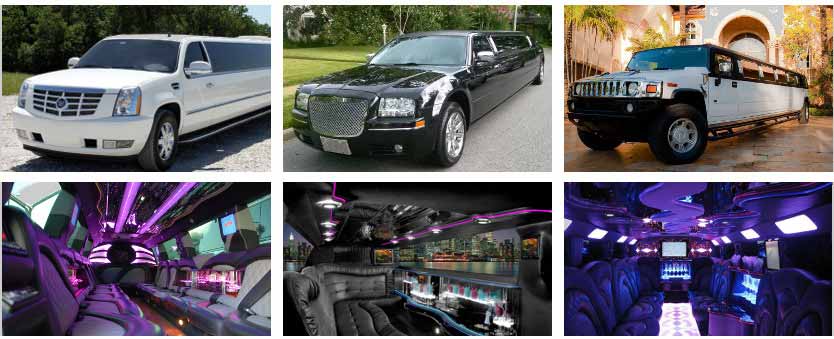 View Limousines NowLimos & Party Buses
Book a limo or a shuttle bus as part of our limo service Cleveland. There are different models for hire such as BMW, Cadillac Escalade, Chrysler 300, Hummer Limos, Lexus, Ford Excursion or Mercedes-Benz. You can book a limo or a premier car as per your requirement. Wedding couples love these premier rentals. Young adults love to ride our limos for bachelor parties and other events in town.
We recommend the small shuttle buses and party limos for small groups of people not exceeding 14 in number.
Bachelorette parties party bus and limo service prices
There are tourist packages which customers can book as well as bachelorette party buses or birthday party packages. We offer discounts on select models and travel packages. Avail of prices that are reasonable and affordable on our party buses and limos for hire. The rates depend on the number of passengers traveling, amenities to use, hours of booking and distance to cover.
Things to do

View Party Buses NowParty Buses & Limos
There are several places of interest to check out in and around Cleveland such as:
Cleveland Museum of Art; it is a museum that has diverse artworks on display.
Cleveland Metroparks Zoo; it is a popular zoo area that is a fun place for families to visit.
Rock and Roll Hall of Fame; it is a popular landmark area to visit. You can find all kinds of music exhibits here of rock and roll genre.
Check out these and several other places with our bachelorette party buses for rent. You will surely find the rental rates affordable and as per your budget.
Luxurious Bachelorette Party Bus & Minibus Services
For those with a group of girly girls looking to party, Cleveland Party Bus has what you need. Our bachelorette party bus rentals are perfect for your group of ladies to dance, drink and have a good time. We also offer limo service and charter buses as well if you're looking at renting something bigger. Bachelor parties have never been better than when you take them on our bachelor party buses! Our buses will help you enjoy all that Cleveland has to offer without the hassle of driving around yourself or dealing with parking issues.
The Bachelorette Party Limousine of Your Dreams
When it comes to bachelorette parties, nothing is more fitting than a limo! This is the perfect way to get the party started, and you can enjoy your favorite tunes with all of your friends on a tour of Cleveland's most famous landmarks. The bachelorette will love seeing the Rock and Roll Hall of Fame, Public Square and The Flats while enjoying plenty of time inside drinking champagne. It's one night she won't soon forget! Cleveland Party Bus has several different options that are ideal for any type of group size or budget.
Bachelorette Cleveland Limos Ohio
Cleveland Party Bus is your trusted choice for party buses and charter buses. We also offer limousine service throughout the state of Ohio, including Bachelorette Cleveland Limos Ohio! When you choose Cleveland Party Bus, our top priority is your satisfaction. With over 30 years of experience serving clients in Northeast Ohio, we know how important it is to provide excellent customer service at every step of the process.
Why a Bachelorette Party Bus?
There are many reasons why a bachelorette party bus is a great way to get the party started. First of all, it's the best way to get everyone together in one place and make sure that they have lots of fun along the way.
If you're looking for a fun way to start your night off right, then a bachelorette party bus is exactly what you need!
Why Choose Cleveland Limos
Cleveland Limousine & Bus Company is a locally owned and operated company that has been providing quality transportation services in Cleveland, Ohio. We are known throughout the area for our excellent customer service and dedication to making your trip relaxing and enjoyable. Our fleet includes: Stretch Limos (Lincoln Town Car Sedans), Party Buses from 15-24 Passengers & Luxury Mini Vans from 8-14 Passengers as well as SUV stretch vans up to 18 passengers with all amenities available as well!
Selection of Limos, Party Buses & Minibuses
We have a wide selection of vehicles. We have a variety of party buses, limos and mini buses. We also have a variety of limos and party buses. In addition we also have a variety of party buses and limos; or you can select from our luxurious fleet of party buses that are available at your beckon call 24 hours a day 7 days per week.
Bachelorette Party Transportation Options
Party Bus: The classic bachelorette party transportation option, a party bus will let you and your friends ride in style. You can bring cameras, drinks and snacks on board, as well as dance to your heart's content! Party buses are often available for rent in Cleveland and are equipped with a sound system so you can play music through an iPod or Bluetooth device. Charter Bus: A charter bus is another popular choice when it comes to bachelorette party transportation. These buses usually have larger capacities than those of party buses and are more spacious—but they still have all the amenities that any traveler would come to expect from a vehicle of this kind. Plus, charter buses will give you plenty of room for luggage, so if you're planning on traveling long distances before heading home from your big day out with all the girls (or boys), this may be the best way for everyone involved! Limo: If luxury is what matters most during this special celebration then taking a limousine might just be worth considering! After all, nothing says "I'm ready for my close-up" like arriving at events in style via one of these luxurious automobiles! You also get privacy while traveling around town thanks to tinted windows that ensure no one else sees inside until its time for them too…
What Kinds of Limousines Do We Offer?
We have many types of vehicles to choose from, including: Party Bus: These are perfect for large groups and come with a driver. You can choose from party buses that seat anywhere from 12-50 people. Our fleet includes Chevy Avalanche, Chrysler 300, Ford Econoline and more! Limo: Our limos come in all shapes and sizes to suit your needs. We offer Lincoln Towncars, Cadillac Escalades, Hummers and even stretch limos! Minibus: If you're looking for something larger than a sedan but not quite as big as a party bus then look no further than our luxury minibuses! They're perfect for large families or groups on the go who want great comfort without sacrificing style. SUV: Our SUVs are great because they provide enough space for up to eight passengers while still being able to handle rugged terrain perfectly well.* Sedan: The best of both worlds – luxury without sacrificing space! Our sedans provide comfort while also giving you plenty of legroom so that everyone has enough room to stretch out their legs during long road trips or airport runs.* Luxury Car*: If you prefer luxurious interior appointments over open-air rides then we have just what you need! Choose between Lexus ES 350s (newer models), Infiniti Q70Ls (2016+ models), Jaguar XJs (2017+ models), Mercedes Benz S550s (newer models) & Tesla Model Xs.
Most Popular Vehicles Rented
You can choose from two of the most popular vehicles available. The Hummer limo is perfect for large groups and has a capacity of up to 16 passengers. The Escalade limo is great for smaller groups or couples, with room for up to 10 passengers. The Hummer limo tends to be more popular with younger crowds, while the Escalade tends toward an older demographic (or perhaps just those with more money).
Book for Quality
No matter which way you choose to book a party bus, charter bus or limousine service with us you can be sure that you're getting the best quality of service. We work hard to ensure our vehicles are clean and in top condition so there's no need for you to worry about whether or not your group will be comfortable while they ride on one of our vehicles. We offer a variety of options when it comes to booking with us. You can book online by using our website's booking system, by calling us at the number listed on our website or by stopping in at one of our locations in person! Remember: we are always ready to help!
Excellent Bachelorette Luxury Charter Bus Rentals
When you need to rent a luxury bus or charter bus, Cleveland Party Bus is your trusted partner in planning. We have an assortment of motorcoaches, charter buses and limousines that can accommodate groups of all sizes. If you're looking for a party limo rental in Cleveland, we offer plenty of options—from mini-party buses and Mini Coaches to Stretch Limos and Luxury Buses. No matter the size or budget of your group, we'll have something suitable for your needs!
Plan an Epic Night
Planning a bachelorette party can be stressful, fun, expensive and easy. We're here to make it as easy as possible for you. Cleveland Party Bus is your trusted choice for party buses, charter buses & limousine service. We'll help you plan an epic night!
We're Here For You
We know you have a lot on your plate, so we want to make planning your night as stress-free as possible. That's why our customer service team is available 24/7 to answer any questions you might have and help with all of your transportation needs. Whether it be finding the perfect party bus or making plans for after the event, we are here for you! We also offer excellent customer service when it comes to booking a limo or charter bus reservation through us. We understand that there are times when it may not be convenient for everyone in the group to take public transportation, so we make sure that each individual has their own vehicle from start-to-finish at no additional cost!
Dependable Vehicle That Is Worth the Trip
A reliable vehicle is an absolute must when you are traveling with a group of people. It is important that the journey be worth it, as well as the time and effort involved in making such a trip. You need to have a vehicle that will bring you to your destination safely and comfortably so that everyone on board can enjoy their trip. It should also be comfortable enough so that no one has any complaints about being uncomfortable during their trip. You don't want to lose out on any opportunities for fun because your party bus broke down halfway through your journey! With Cleveland Party Bus's reliable vehicles at your disposal, you won't have to worry about this happening whatsoever! We make sure all our cars are in tip-top shape before they go out on any trips so they run smoothly throughout all of them without fail.
The Ultimate Bachelorette Party Experience in Cleveland
If you're looking for the perfect bachelorette party experience, look no further than Cleveland! While it may not be known as a hot spot for bachelor parties, the city is filled with great options for those celebrating their last days of single life. One of our favorite spots in town is Hingetown which offers a wide variety of restaurants and bars. The area was once an industrial wasteland but has since been revitalized into an artsy hub that attracts visitors from all over. You can find anything from Mexican food at La Plaza del Mercado to burgers at Shake Shack (there's one location on East 4th Street). You should also check out Playhouse Square which has eight different theaters under its roof! They offer everything from ballet performances to comedy shows so there's no shortage of options when it comes time to plan your night out on the town. Finally, if you want something more laid back then head over to Mall Bumming where there are plenty of places where you can grab dinner before hitting up Happy Dog Tavern which serves gourmet hot dogs with toppings like peanut butter & jelly or peanut butter drizzle!
The bachelorette party is one of the most important events in a woman's life. It's a time for her and her closest friends to celebrate her upcoming nuptials. The best way to ensure that your party is an unforgettable experience is by renting a luxury party bus from Cleveland Limos. As you can see, our variety of vehicles will help you achieve this goal! We offer 14 different types of buses, including double-deckers and even ones with stripper poles in them (yes, really). We also provide limousines and minibuses so that everyone at your event can ride together comfortably without worrying about traffic jams or parking fees.
Limo & Bus Rental Prices in Cleveland
| | |
| --- | --- |
| Vehicle | Rental Pricing |
| 6 Passenger Limo | $110-$145 hourly* |
| 8 Passenger Limo | $120-$155 hourly* |
| 12 Passenger Limo | $125-$165 hourly* |
| 18 Passenger Minibus | $140-$170 hourly* |
| 20 Passenger Party Bus | $150-$200 hourly* |
| 25 Passenger Party Bus | $160-$220 hourly* |
| 30 Passenger Party Bus | $180-$260 hourly* |
| 30 Passenger School Bus | $145-$240 hourly* |
| 50 Passenger Coach Bus | $150-$240 hourly* |
| 56 Passenger Charter Bus | $150-$260 hourly* |
*Prices vary greatly depending on the city and state of your service. Due to COVID-19, rental prices shown in past estimates may not reflect actual pricing which may be significantly higher depending on availability.