Charter service is a great way to travel in style. Our charter buses are some of the most advanced vehicles on the road, and they're perfect for any trip. If you need to book a shuttle or coach bus in Cleveland Ohio, we're here to help! We offer a wide range of bus types for all your transportation needs. Our motorcoaches are ideal for traveling around town or across state lines without sacrificing comfort or style.
Charter Buses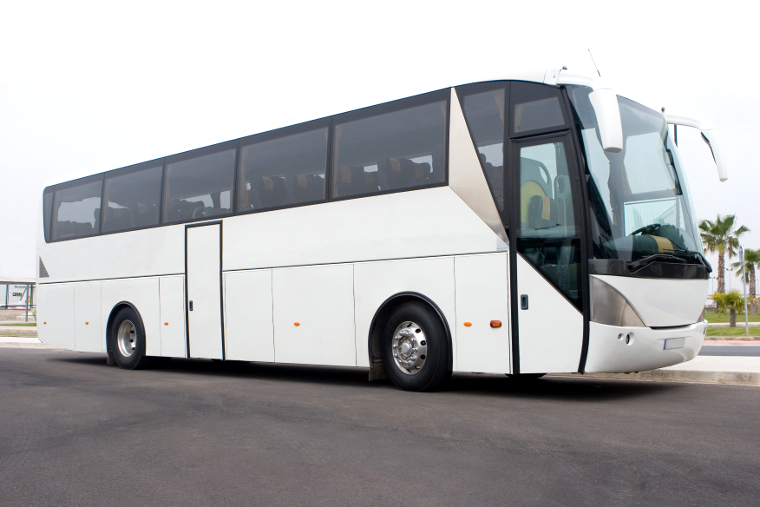 Make Rental Reservation | Check PricingLimos, Party Buses, Shuttles
Our agency offers different kinds of party bus models in Cleveland. These comprise of premier car rentals as well as party coaches. You could look at the wide range of party buses that we have on offer. These come with different party amenities for hire. You could even avail of our small party bus rental. There are different kinds of coaches that can be hired for charter reasons. You could transport different groups of executives and travelers in these coaches. Most of our coaches can accommodate small to large groups of people. You could also check out the different kinds of limo rentals that we offer for hire.
Motorcoaches

View Party Buses NowParty Buses & Limos
Avail of our party bus rental Cleveland in the area. It is easy to locate our contact details in the regional directories. Once you have located our contact details all you need to do is call us and place a booking. You could even place a query for booking through our online form.
The party buses and coaches of our service are of different kinds. These vary from charter buses, passenger party buses, shuttle buses and motor coaches. We advise customers to choose a coach as per the number of people traveling. The seating capacity for passengers in these coaches varies from 14 to 50. You could even avail of our party bus packages and other special deals on rentals.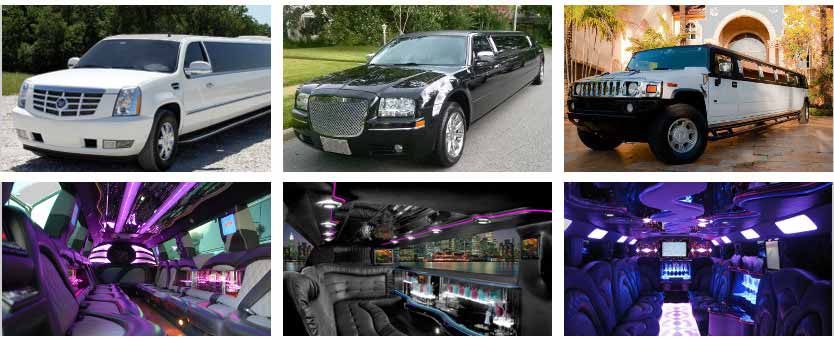 View Limousines NowLimos & Party Buses
We have different kinds of limos and premier cars under our limo service Cleveland. You will find different premier limos and car models like Hummer Limos, BMW, Chrysler 300, Cadillac Escalade, Lexus, Mercedes-Benz and others like Ford Excursion. Many customers like to hire our limos for weddings. Others seek our limos for proms and other events.
As we offer cheap limo rental prices many customers hire our limos and premier shuttle bus rentals. These can seat people from 2 to 14 in number.
Van Rentals in Ohio
Avail of our reasonable prices for the different party buses and limos for hire. There are different travel packages we offer through our agency. These are designed to meet the standard requirements of our customers. In general, the rates depend on the hours of hire, distance covered, amenities to use and number of people traveling. We also offer discounts on different travel packages from time to time.
Things to do

View Party Buses NowParty Buses & Limos
We have small party bus rental coaches for sightseeing purposes in the area. Be sure to check out the following places:
Cleveland Metroparks Zoo; it is a popular zoo in the area to visit with your friends and family.
Rock and Roll Hall of Fame; it is an iconic venue which has several music exhibits on display.
West Side Market; it is a historic marketplace which is popular for local produce.
Cleveland Museum of Art; check out the different art exhibits here of diverse genres.
These and several other places are worth checking out in Cleveland.
Popular Service Areas Near Cleveland
Charter Bus Rentals
If you're looking to rent a charter bus in Cleveland, Ohio and neighboring cities, we can help. With Limo Service Cleveland, it's easy and efficient to rent a charter bus for your next trip. We have a wide variety of buses available for rental, including motor coaches and mini buses. Additionally, our experienced team has been providing transportation services and will assist you with the planning process so that everything goes smoothly on the big day! Whether you need one or many vehicles for your event or tour group—we have options to fit any budget. Our goal is not only to provide dependable service but also give back through charity work such as donating time and/or money towards local charities throughout Northeast Ohio.
Why Limo Service Cleveland?
With a limo bus rental, you can book for any occasion. You can also book for any size group and location. Whether you are celebrating a special event and need transportation from the airport to your hotel or want to take your friends out for dinner, we will help make that happen. We provide affordable rates so everyone can ride in style! You may be wondering what type of vehicles are available? Our fleet includes both motor coaches and shuttle buses. These vehicles come equipped with comfortable seating, entertainment options and restrooms on board.
Popular Bus Types
The most popular bus types are charter buses and party buses. A charter bus is a vehicle that has been designated for commercial use, meaning it can be rented out to carry passengers from one location to another. A party bus is similar in that it must be used for transportation purposes (i.e., not simply as an oversized vehicle for personal use), but charter buses tend to be larger in size and have more amenities than their smaller counterparts. The most common type of charter or party bus rental you'll see will be 12-person vehicles with built-in heating/AC systems, dome lights, flat screen TVs and DVD players. We also offer group rates on larger vehicles like motor coaches if you're traveling with large groups of people!
The Best Group Day Trips
The Rock and Roll Hall of Fame: This is a must-see for any rock and roll fan. The museum features a variety of exhibits, including instruments and costumes from artists like Michael Jackson, Prince and Bruce Springsteen. You can also get your picture taken with the Van Halen guitar at their gift shop! Cleveland Botanical Gardens: Located in University Circle, this garden features over 28 acres of beautiful flowers and plants as well as an extensive education program for children. After checking out all the sights here you can grab lunch at one of many restaurants nearby before heading back to your hotel room or charter bus rental! Playhouse Square Center: This theater district is home to nine theaters which produce Broadway shows throughout the year. There are also many restaurants located within walking distance if you want to grab dinner after watching some great entertainment!
Do You Need to Rent a Charter Bus?
If you are planning a special event or conference and need to transport a large group of people, then you will probably want to consider renting a charter bus. Large groups of people can take up valuable space on public transportation, making it difficult and uncomfortable for other passengers. A charter bus provides an efficient way to get everyone where they need to go without taking up too much room on the road or in stations. The individualized space allows passengers comfort while enjoying entertainment features such as TVs and gaming consoles, as well as bathrooms and storage compartments in case they need them during long trips. However, if you are looking for more than just transportation from point A to point B then perhaps hiring an entire fleet may be best suited for your needs instead of just one vehicle alone!
Charter a Bus
It's also an excellent choice if you need to transport a large group of people on a regular basis. When you charter your own bus, you can customize it to meet all of your needs. This means that whether it be for business or pleasure, there will be nothing stopping you from having fun while riding around town! When you think of charter buses, you probably think of people in suits boarding a bus for some kind of business trip. That's because that's the most common use for these vehicles. However, charter buses can be used for many more things than just business trips. In fact, when thinking about charter buses and transportation options in general, one should keep in mind that there are actually quite a few types of transportation: Party Bus Rentals – These are exactly what they sound like; party buses are designed for groups who want to go out together and have fun. They come equipped with everything from karaoke machines to disco balls! You can hire them by the hour or even by the day depending on how long your party lasts or how many people you expect will be attending said event (if it's an open invite). This option is great if your friend group is looking to celebrate something special (like graduation) but don't know where to start planning yet because it allows each person within their group differnt things based on their individual tastes/interests so everyone feels included no matter what type(s) of music they normally listen too!
Calculate Rates
Calculate the cost of a charter bus rental in Cleveland by entering your group size and the number of days you'll need the vehicle. If you need to rent a charter bus for more than one day, add those costs together to determine what it would cost for your entire trip. Rental pricing varies depending on whether you are renting from Yellow Cab or another provider.
Traveling From Coast to Coast
You've just arrived in Cleveland. How do you get to your hotel? If the hotel is in downtown Cleveland, a shuttle will be provided by the hotel. Call ahead to confirm that this service is available and check-in time for your reservation. If your hotel isn't located in downtown Cleveland, you can use public transportation for travel within a specific area of town (e.g., ride share services). Check out for more information about local transit options! To travel between cities, consider booking an airport shuttle service to make sure that all stops are made on time without any hassle from traffic congestion or other delays during travel times so that everyone arrives safely at their destination
Not Sure if a Bus Is Right for You?
First, let's look at some of the benefits of chartering a bus: It's an affordable option for larger groups when compared to renting multiple smaller vehicles. You can travel in comfort and style with your own driver and vehicle. You get to choose where to go and how long to stay there! No more waiting on other people or worrying about making it back by curfew time. That means no more staying up all night scrambling for food at 4 am because everyone else has already eaten everything edible in sight just so they could eat again once they got back home after an eventful night out on the town (we're talking mostly college students here). Now imagine yourself eating your favorite snack foods while watching Netflix on one of our flat screen TVs with surround sound stereo system… Sounds pretty good right?
How We Can Help With Travel
We are here to help with all of your travel needs. We're not just a bus rental company, we can also assist you with planning group trips and business travel. We can help plan your next family vacation, and even help you plan a road trip. Whether you need transportation for yourself or a large group, we have the perfect solution for you!
Motorcoach Services From Limo Service Cleveland
Whether you're looking for a charter bus for a special occasion or a day trip, we have the vehicles and the expertise to ensure that you have an amazing experience. We also offer group motorcoach rentals for business trips, weddings, funerals, sporting events and more! If you want to travel in style on your next vacation or event with a luxury motorcoach rental from Limo Service Cleveland then we are here to help. You can't afford to skimp on comfort when it comes time to travel—and there's no better way than with this premier service.
Need Ongoing Shuttles for Your Group, Business, or Event?
Our charter bus rental company can provide ongoing shuttle services to groups that need to travel regularly. If your group is going on multiple trips at the same time, we will work with you to create an itinerary that matches the time frames of all of those trips together. For example: if you are planning on traveling from Cleveland OH to Chicago IL and then onto Detroit MI in one day but have multiple people who need to be at each destination by different times (because they have separate appointments), let us know what times are needed so we can arrange everything accordingly!
You're in Good Company
Our charter bus companies have a reputation for being one of the most reliable and trusted companies in the area. We have worked hard over the years to build our excellent customer service record and reputation, so you can rest assured that your trip will be a smooth one.
Limo & Bus Rental Prices in Cleveland
| | |
| --- | --- |
| Vehicle | Rental Pricing |
| 6 Passenger Limo | $110-$145 hourly* |
| 8 Passenger Limo | $120-$155 hourly* |
| 12 Passenger Limo | $125-$165 hourly* |
| 18 Passenger Minibus | $140-$170 hourly* |
| 20 Passenger Party Bus | $150-$200 hourly* |
| 25 Passenger Party Bus | $160-$220 hourly* |
| 30 Passenger Party Bus | $180-$260 hourly* |
| 30 Passenger School Bus | $145-$240 hourly* |
| 50 Passenger Coach Bus | $150-$240 hourly* |
| 56 Passenger Charter Bus | $150-$260 hourly* |
*Prices vary greatly depending on the city and state of your service. Due to COVID-19, rental prices shown in past estimates may not reflect actual pricing which may be significantly higher depending on availability.