Celebrate your birthday in style with a party bus rental. We have the best selection of buses and limos, so you can rent a party bus to make your birthday celebration memorable. You can find birthday party buses and limos in Cleveland Ohio and throughout Northeast Ohio that will be perfect for any type of event.
Birthday Parties Party Bus & Limo Service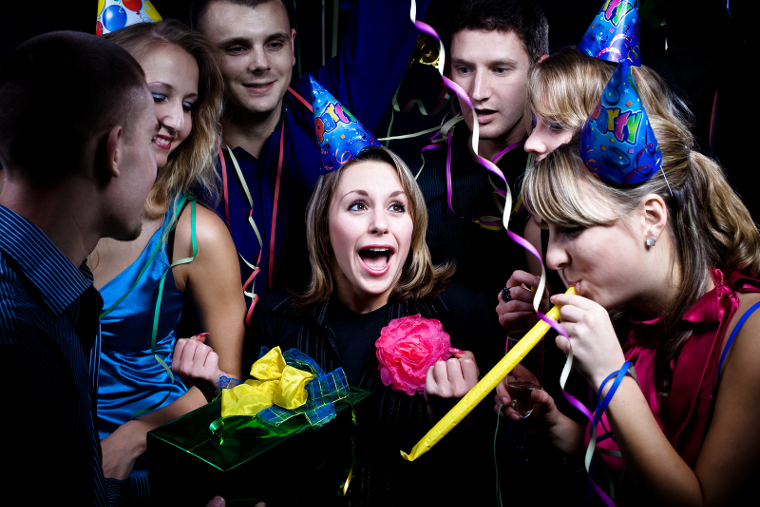 Make Rental Reservation | Check PricingLimos, Party Buses, Shuttles
Book our birthday party bus Cleveland rental when you wish to celebrate such occasions. Most people would plan a venue booking or organize a party in their home. How about hiring a birthday party bus for birthday parties? These are special limo coaches, we offer for hire. They come with different party amenities. You can find our coaches complete with a lounge-like seating, entertainment and refreshment facilities. You could even hire a birthday party coach for your kids. These rides turn into fun and entertaining rides for children. We have special party amenities that are ideal for children to enjoy. You could even hire limos for small party celebrations.
Birthday parties party buses & limo rentals near me

View Party Buses NowParty Buses & Limos
It is easy to book our party bus rental Cleveland service when you are in the area. You will find our contact details in regional rental directories easily. Once you call us, we can help you with your queries. You can even place a booking online with us.
We advise our customers to book different coaches and models as per the requirements of customers. One can avail of passenger party buses as a party school bus rental. There are motor coaches, shuttle buses, charter buses on hire as well. You could choose a coach as per the seating capacity required. For instance, there are small coaches for hire to seat 14 to 20 people. Larger coaches will seat passengers from 30 to 50. We have special kids party amenities on hire in our party coaches.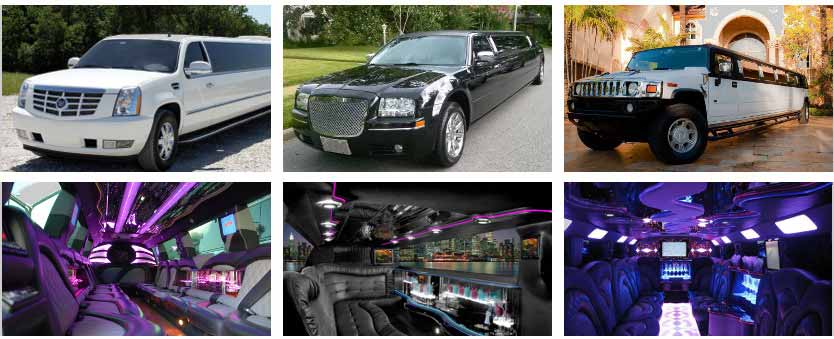 View Limousines NowLimos & Party Buses
You could avail of our limo service Cleveland as well. Under this service, we have limos and premier car rentals for hire. These comprise of exclusive models like Hummer Limos, Lexus, Ford Excursion, Chrysler 300, Cadillac Escalade or Mercedes-Benz and BMW. These rides are ideal for wedding occasions. You could also hire out limos for proms and other special events.
You can use our small limos and shuttle buses for people traveling in groups, not exceeding 14 in number.
Birthday parties party bus and limo service prices
The prices of our party bus rentals and limos are cheap and affordable. We have designed packages which can be ideal for booking on the go when you have standard travel requirements. There are discounts offered on our travel deals as well from time to time. In general, our rates depend on the number of people traveling, hours of hire, distance to cover and amenities you wish to use.
Things to do

View Party Buses NowParty Buses & Limos
There are several points of interest to check out when you are in the region such as:
Cleveland Metroparks Zoo; it is a kid friendly park that has several animal species to check out.
Rock and Roll Hall of Fame; it is a museum that has famous music exhibits on display.
Cleveland Botanical Gardens; it is an oasis as well as a conservatory area to explore.
West Side Market; it is a local marketplace where you can purchase local produce.
These and several other places are worth checking out in the area.  Avail of our birthday party buses for trips which convert into your personal sightseeing ride as well.
Why Choose Party Bus Cleveland Ohio?
Party Bus Cleveland Ohio is the best birthday party bus rental company in Cleveland Ohio. Our fleet of party buses and limos are some of the most elegant vehicles available, allowing you to arrive in style no matter what kind of event you're attending. Whether it's a corporate meeting or a night on the town with friends, we can help make sure that you get where you need to go and have a great time doing it. Our prices are very affordable when compared with those from similar companies around town, so there's no reason not to book one of our rentals today!
Perfect Transportation Solutions On You Special Night
Whether you're looking for transportation to and from the airport, a special event like a wedding or prom, or just want to cruise around town in style with your friends and family, we've got you covered. Our party buses are fully equipped with all the amenities you'll need to make your night out memorable—from climate control technology that keeps passengers comfortable during hot summers or cold winters to state-of-the art sound systems that keep everyone on board entertained with top hits from today's hottest artists. We understand how important making memories is on such occasions, so we'll do everything in our power to ensure your time spent on our vehicles is fun and safe. Whether it's providing transportation for your bachelor/bachelorette party or hosting events that bring together loved ones all over the country (or even world), we will work closely with each client in order to meet their individual needs while maintaining affordability
Affordable Pricing on Rentals
Our pricing is based on the size of the bus, the length of your rental and how many passengers you need to accommodate. We have a wide range of buses to choose from and can rent them for as little as $1000 per day. If you want to know more about pricing or have any other questions about renting a Cleveland birthday party bus, limousine or party shuttle in Ohio, contact us today!
Many Bus Rental Options
Cleveland Ohio has a number of great options for transportation. We can help you select the one that best suits your needs. If you are looking for something fun, fast and flashy, party buses are the way to go. These come in all shapes and sizes but they all have party lights, a dance floor and even some bars on board! You can rent a charter bus from us if you want something larger than our standard bus rentals with plenty of room for your guests. If you want something more intimate or luxurious we have limousines available as well. Our mini buses will also be perfect if there aren't too many people in your party or if it's just not possible for everyone to ride together in one vehicle; shuttle services are another option if this is what works best for you!
Travel To The Fun Spots in Cleveland Ohio
Cleveland is known for its rich history, as well as its modern attractions. There are plenty of things to do in Cleveland Ohio that will appeal to any type of traveler, whether they are looking for a relaxing weekend away or an adventurous getaway with friends. Here are some fun spots that you can travel to while traveling in Cleveland Ohio: In Downtown Cleveland, you will find many restaurants and bars including The Corner Alley Bowling Lanes and Grille, Barley House Restaurant & Microbrewery, Scene Ultra Lounge and Public Square Grille & Brewery. These venues offer excellent food choices along with live music performances on the weekends. Cleveland has also become very popular among tourists due to its various museums such as the Rock and Roll Hall of Fame Museum which showcases rock n roll memorabilia from past decades while also adding new exhibits each year.
What Are Birthday Party Buses?
Birthday party buses are a great way to travel in style and comfort with a large group. With your own private backseat party space, you can bring along all of your favorite people, snacks and drinks, plus any other items that will keep the good times rolling. Birthday party buses are available for both short-distance excursions and cross country adventures!
Which Bus Rental Is Right For My Group?
Choose the right size for your group: The number of passengers that can fit comfortably on a bus is directly related to its total capacity. Depending on what type of party you're planning, this number will vary. For example, if you're planning a wedding or corporate event with 100 guests, you'll need more space than if you're celebrating your son's birthday party with only 20 people. Choose the right type for your group: There are two basic types of buses—seated and standing room only (SRO). If there isn't much time between when guests arrive at the venue and when they have to leave (or if they're just not interested in sitting down), SRO buses may make more sense. Choose the right style for your group: Whether they're going out clubbing or exploring nature trails together as family members or coworkers alike–there are plenty of styles available when choosing what kind of transportation works best for each individual occasion!
Get There Safely With Us
When you choose us as your transportation provider, you can be confident that we will get you to your destination safely and on time. They know how to avoid accidents and make it through heavy traffic during rush hour with ease. They'll give you the best route possible based on what time of day it is, so that no matter when your event is, we'll have a plan for getting there safely without worry about being late. Because we take pride in our service quality and customer satisfaction, we provide limousine rentals at affordable prices so that everyone can enjoy them! Whether it's for an anniversary or just another day off work or school for our customers' children (or even their parents!), they will feel like royalty when riding with us thanks to these great deals! You don't need an excuse for why someone should ride with us either; whether it's because they want something special on their birthday party bus trip or bachelor party limo ride home from their own wedding reception. We've got plenty of options available here at Discount Limo Rental Company!
Our Fleet of Limousines and Party Buses
We have a large fleet of vehicles, ranging from our 22 person Party Bus to our 14 passenger Stretch Limousine. We can accommodate groups of any size and budget. Our limo and party bus rentals are perfect for Cleveland Ohio's nightlife scene. We offer transportation for bachelor/bachelorette parties, wedding receptions, birthday parties, sporting events and concerts as well as corporate events such as client dinners or holiday parties. Our party buses are stocked with everything you need to get the party started: flat screen TVs, surround sound systems with iPod docks, lighting packages and ice chests so you don't have to worry about running out of drinks during your event!
Our Pricing and Rates Explained
The number of passengers. The larger your party, the higher the cost will be. The length of time you rent the bus for. The type of bus you want to rent: large group charter buses are typically more expensive than smaller motor coaches or limousines due to their size and amenities they offer like TVs, DVD players, wifi access etc… Some companies charge extra if they have to use a larger vehicle because it takes longer for them to fill with people so their overhead costs are higher when compared against other options available in Ohio today such as smaller vans or limousines which can accommodate up too 8-10 passengers comfortably depending upon how comfortable those people are being squeezed together inside these vehicles – this means less empty space which translates into lower fuel consumption over time! We are the best transportation service in Cleveland Ohio. We offer the highest quality vehicles for all your transportation needs. If you are looking for a birthday party bus rental in Cleveland Ohio, look no further than Party Bus Cleveland Ohio! Our team of experts will help you find exactly what you need and give you great customer service at an affordable price tag. Call now to learn more about our fleet of buses and limos today!
Limo & Bus Rental Prices in Cleveland
| | |
| --- | --- |
| Vehicle | Rental Pricing |
| 6 Passenger Limo | $110-$145 hourly* |
| 8 Passenger Limo | $120-$155 hourly* |
| 12 Passenger Limo | $125-$165 hourly* |
| 18 Passenger Minibus | $140-$170 hourly* |
| 20 Passenger Party Bus | $150-$200 hourly* |
| 25 Passenger Party Bus | $160-$220 hourly* |
| 30 Passenger Party Bus | $180-$260 hourly* |
| 30 Passenger School Bus | $145-$240 hourly* |
| 50 Passenger Coach Bus | $150-$240 hourly* |
| 56 Passenger Charter Bus | $150-$260 hourly* |
*Prices vary greatly depending on the city and state of your service. Due to COVID-19, rental prices shown in past estimates may not reflect actual pricing which may be significantly higher depending on availability.