The Kids Limousine Rental Services are best suited for kids birthday parties, school dances and more. We have a variety of options that include exciting theme designs and colors to choose from. Our services have been designed in such a way that you can choose any one of our cars to match your requirements.
Luxury Party Bus Rentals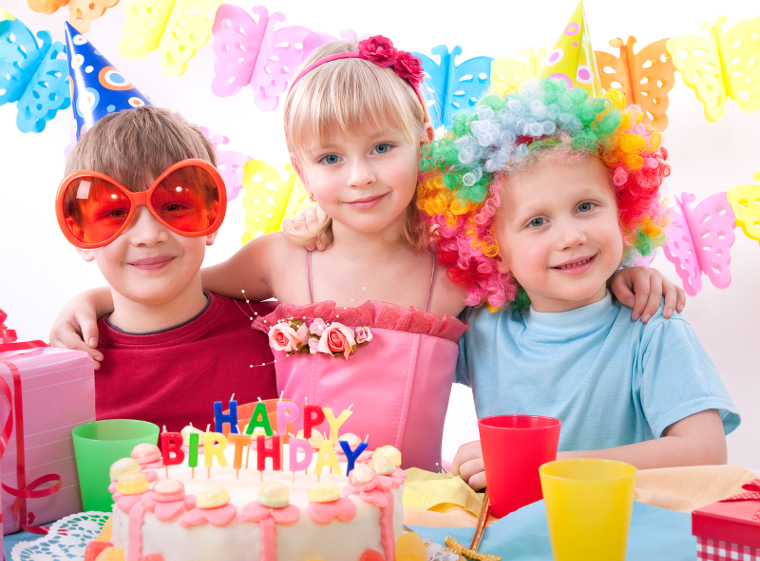 Book one of our Cleveland party bus models for different travel requirements. For instance, we have kids' party bus for birthday parties. Most parents are on the lookout for unique ways to celebrate their kids' birthday parties. We have different themed birthday party packages on offer. You will get a complete party solution in these packages. We include décor, fun and games, and refreshments on board our party buses. You could even hire our coaches as a party school bus rental. You can check out our rental quotes through our online listing. We also offer different kinds of limos and premier cars for hire.
Limousine Service Near Me

Avail of our party bus rental Cleveland service when you are in town. It is easy to make a booking through our agency call center numbers. You can simply let us know what kind of travel requirement you have. We will help you find a coach that would suit your travel requirement and budget.
We offer passenger party buses, motor coaches, charter buses and shuttle buses for hire. These can seat passengers in varying numbers. The smaller coaches are ideal for small groups, 14 to 20. We have medium and larger coaches for hire that can seat people up to 50. If you are looking to celebrate a special occasion like a birthday party, we have special coaches for hire. These come with party amenities like kids' party buses.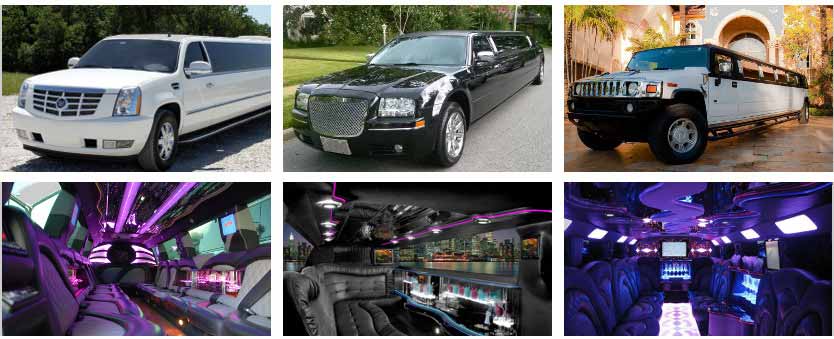 We also offer limos and premier rentals for hire through our limo service Cleveland. If you are looking to hire limos for a night out in town or a special date, take a look at our premier rentals. There are special cars and limos for hire such as Chrysler 300, BMW, Ford Excursion, Hummer Limos, Cadillac Escalade, Lexus, Mercedes-Benz, and others.
Besides our party bus rentals avail of our limos and shuttle buses for hire. These are ideal for small to medium groups of people from 2 to 14.
Kids parties party bus and limo service prices
We offer prices on our party buses and limos that are reasonable and affordable. There are different kinds of travel packages for hire as well. These are designed to accommodate standard travel requirements of our customers. We offer different discounts and deals from time to time. The rates are determined as per the number of people traveling, hours of hire, distance to cover and amenities you need to use.
Things to do

There are several places to check out in and around Cleveland such as:
Rock and Roll Hall of Fame; it is a famed venue to check out famous music exhibits.
Cleveland Metroparks Zoo; it is a zoo area that has several animals on exhibit.
Cleveland Botanical Gardens; it is a conservatory area where you will find different kinds of plant species.
Great Lakes Science Center; it is a historic area to check out in the region.
Avail of our bus rentals for parties that can turn into sightseeing tour buses on the go.
Why Choose a Kids Party Limo With Cleveland Limos?
Cleveland Limousine is family-owned and operated. Our fleet consists of over 100 vehicles, including limousines, party buses, sedans, SUVs, vans and more! No matter what type of transportation service you need (a wedding car rental or corporate transportation), we can provide it for you. If you're looking for a kids party limo rental in Cleveland OH or any other part of Ohio then look no further than Cleveland Limos!
Perfect Transportation Solutions
It is an undeniable fact that when it comes to the best transportation solutions for a kid's birthday, there are many options. However, if you are looking for something unique and different from your regular taxi or bus rentals then Cleveland Limos can provide you with just that. We have beautiful limousines, party buses and charter buses which will make sure that every child gets to enjoy their birthday in style. They will entertain them with songs, stories and games so they can keep themselves occupied while they wait at the venue of their choice.
Attractions To Visit In Cleveland
Cleveland is a great place for families. Here are some attractions you can visit with your kids in Cleveland. The Rock and Roll Hall of Fame: This is one of the most popular attractions in Cleveland and many families come here to experience this museum every year. The museum has an interesting collection of memorabilia from legendary rock stars like Elvis Presley, Michael Jackson, David Bowie, Elvis Costello and others. You can also see rare guitars owned by these artists on display at this museum! Cleveland Metroparks Zoo: Another must-see attraction when visiting Cleveland with your family is the Cleveland Metroparks Zoo! It has a wide array of animals including jaguars, lions, gorillas and many more exotic species that you would love seeing with your kids! Your children will be thrilled by all these amazing creatures when they visit here so don't miss out on this fun activity while traveling through Ohio!
Affordable Pricing on Rentals
The best way to get the most affordable price on your rental is to book early. We have a limited number of vehicles at each location, and demand often outstrips supply. If you're not sure when you'll need us, it's best to plan ahead so that we can schedule accordingly. Our team will make sure that your vehicle is available when needed, but if there are any changes in plans or availability due to weather conditions or other circumstances beyond our control, we will let you know right away so that we can help find another solution for transportation needs at that time. Additionally, please keep in mind all fees associated with renting a limo (such as taxes) vary depending on where you live—and those are some of the things included in service pricing!
Travel Across All Around Ohio
We can take you to any destination in Ohio. We also can take you to destinations in surrounding states, countries and galaxies. Cleveland Limos provides a wide range of services including private transportation service to airports, hotels, cruises and corporate events. Our luxury sedans are available 24 hours a day with chauffeurs who will provide the best customer service possible while taking care of all your needs when traveling!
How Getting Transportation Makes Your Kid Party Great
Do you have a party coming up? Do you have kids who need to get from place to place on time and in style? If so, we can help! Our limo services are perfect for making sure that your child's special day runs smoothly and everyone is happy. Here are some reasons why: Transportation is an important part of any child's birthday party. It helps keep the whole event fun by getting them where they need to go safely and in style. Limousines are also memorable—after all, who doesn't want their birthday remembered as the time they rode around town in a fancy car while wearing their favorite outfit?
Which Vehicle Is Right For My Group?
There are a lot of factors to consider when choosing a vehicle for your group. The right vehicle is one that is appropriate for your group size and the type of event you are attending. If you're going to a formal event, then a luxury limousine or party bus will be appropriate. If you're going to a sporting event, then perhaps it would be best to book one of our party buses or 15 passenger vans. Even if the event itself isn't necessarily formal or informal, there may still be preferences among members in terms of types of vehicles that they prefer before booking our services! For example: A few people might prefer riding alone in an SUV instead of having others join them inside their car; Another person may want everyone with him/her so as not too drive separately from everyone else; Another person may want his/her own driver who knows where he/she needs driving around town.
Calculate Rates
The first thing you need to do is calculate rates. If you're looking for the best deal possible, there are a few things that you should keep in mind. Here are some things to consider: Calculate rates based on the number of passengers. Calculate rates based on the type of vehicle (SUV, luxury car, etc.). Consider discounts offered by each company and ask them which ones they offer before making a reservation (i'll show you how).
Kids Party Transportation Options in Ohio
In Ohio, we are able to provide transportation for all types of parties. We're proud to offer a range of party buses, limos and charter buses for your kids' enjoyment. Our vehicles have been extensively remodeled to provide the most luxurious experience possible for you and your guests! If you're looking for safe transportation options for your child's birthday party, prom or any other event involving children, look no further than Cleveland Limos Services. We have a wide variety of vehicles available that can take you anywhere in Ohio that you need to go!
Types of Parties We Can Get You To And From
For a kids party, you may want to choose our limousine mini bus or limo. We can get up to 12 children into our largest party bus, which includes leather seats and a surround sound system. The driver will also be able to play your favorite music from their own collection of CDs or MP3s. For bachelor parties, we offer two different options: the Hummer H2 limo and an SUV Stretch Limo (both are equipped with wet bars). For birthdays or anniversaries, our top choice is the Mercedes-Benz Sprinter Van Stretch which has space for up to 14 people and comes equipped with champagne glasses and ice buckets on each seat. Proms come in all shapes and sizes! If yours takes place after dark in Cleveland, Ohio then we recommend going with one of our bright pink Hummer H2 limos – they're sure to get noticed! And if it's daytime then you could opt for one of our SUV Stretch Limos instead which have tinted windows so no one will be able to see inside as they pass by on the road outside your school dance venue leading up until midnight when everyone goes home together at last.
Where Will I Take My Kids Birthday Party?
When you want to know where your kids birthday party will be held, it is important to ask the customer what they are looking for. If they are interested in visiting an amusement park, we can take them there. If they would rather visit a sports stadium, we can take them there as well. To learn more about our child transportation services and how we can help you plan your child's special day, contact us today!
Enjoy the Day With Our Luxury Transportation
We are a luxury transportation company that provides a fun and safe experience. We ensure that our clients reach their destination on time and make your kids birthday party a memorable experience. We can also offer you: Luxury transportation for all of your needs, whether for business or pleasure; A large fleet of quality vehicles to choose from.
Limo & Bus Rental Prices in Cleveland
| | |
| --- | --- |
| Vehicle | Rental Pricing |
| 6 Passenger Limo | $110-$145 hourly* |
| 8 Passenger Limo | $120-$155 hourly* |
| 12 Passenger Limo | $125-$165 hourly* |
| 18 Passenger Minibus | $140-$170 hourly* |
| 20 Passenger Party Bus | $150-$200 hourly* |
| 25 Passenger Party Bus | $160-$220 hourly* |
| 30 Passenger Party Bus | $180-$260 hourly* |
| 30 Passenger School Bus | $145-$240 hourly* |
| 50 Passenger Coach Bus | $150-$240 hourly* |
| 56 Passenger Charter Bus | $150-$260 hourly* |
*Prices vary greatly depending on the city and state of your service. Due to COVID-19, rental prices shown in past estimates may not reflect actual pricing which may be significantly higher depending on availability.